1. Sharm el-Sheikh, Egypt

Sharm el-Sheikh has become Egypt's resort capital for good reason: the warm, crystal waters and wide beaches are great for swimmers and sunbathers and it's the gateway to some of the best diving in the world, along the reefs of the Red Sea.
Good to know: If you want a day on the beach but not in the sun, Sharm el Maya offers good shade.
2. Watamu, Kenya

The smooth white beach of Watamu, which slides gently into shallow, turquoise water, forms part of the Malindi Marine Reserve Park, a marine protected area. The snorkeling and diving around the offshore coral formations is said to be the best in East Africa.
Good to know: Watamu is an important breeding ground for green and hawksbill turtles.
3. Diani Beach, Kenya

The idyllic 20-kilometer stretch of palm-fringed beach is kept pristine and clear of seaweed by the coral reef just offshore. This coastal paradise has become one of Kenya's most popular beaches.
Good to know: Want to learn to kitesurf? Lessons are available here.
4. Nungwi, Zanzibar, Tanzania

It's tough to choose the best beaches on this laid-back island, but Nungwi, on the north of the Zanzibar, is one of them.
What was once a simple fishing village and dhow-building center has become a popular holiday destination, where palms casually amble onto a beach that dissolves gradually into shades of turquoise.
Good to know: At sunset, white-sailed dhows leave from the boat yard. Have your camera ready.
5. Chitimba, Malawi

There isn't much to Chitimba besides a peaceful stretch of inland beach — the lake the beach borders is one of the biggest in Africa. Wrapped with densely vegetated hills and trees that filter down to the edge of the sand, it's a quiet piece of freshwater paradise.
If you're feeling energetic, Chitimba Camp's guides can take you walking into the surrounding hills.
Good to know: Ichthyologists say there could be up to 1,000 species of fish in Lake Malawi.
6. Anse Soleil, Mahé, Seychelles

Jungle and boulders tumble down a hillside and into the small beach and bay of Anse Soleil in the southwest of Mahé. It's peaceful, private and a very romantic beach from which to watch the sun set.
Good to know: The simple café on the beach serves some of the best seafood in the area.
7. Anse Source d'Argent, La Digue, Seychelles

It's obvious why Anse Source d'Argent has been labeled the world's most photographed beach. A walking trail, with jungle tumbling down a hill on one side, winds between massive granite boulders to reveal a sandy beach so perfectly white, and with water so exquisitely turquoise, it seems unreal.
Good to know: There are so many pretty beaches on La Digue, which is easily explored by bicycle. Hire one at the port for Rs 100 (US$7.80) for the day.
8. Belle Mare, Mauritius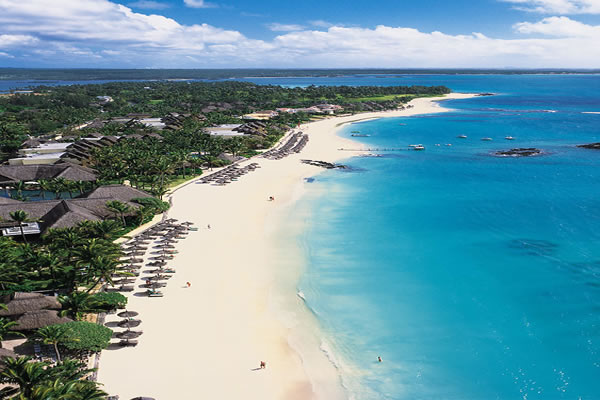 The sunrise from the quiet beach of Belle Mare, on the east coast of Mauritius, is worth the bleary-eyed wake-up call. Although it's known for its fine white sand, you're likely to find a secluded space along this barely-developed stretch of beach.
The water is calm and shallow; just what you want for wallowing away lazy days.
Good to know: To turn the excitement levels up, Waterpark Leisure Village near Belle Mare offers giant chutes.
9. Ifaty, Madagascar
If you've always longed to relax on a white stretch of beach where shade is provided by lazy palm trees, not striped umbrellas, Ifaty, on the southwest coast of Madagascar, could be your answer.
This stretch of coastline, lined in parts by fishermen's houses built mostly from natural materials, is flanked by coral reef, which you can explore with goggles and a snorkel or on the surface from a colorful dugout canoe.
Good to know: You could catch sight of whales if you visit in July or August.
10. Tofo Beach, Mozambique

A sandy eight-kilometer stretch of beach with gorgeous, clear water is what you can expect from Tofo in Mozambique.
It's perfect for beach-lollers, sand-frolickers and further out to sea, divers and fishermen have good opportunities to express themselves too.
Good to know: If you're keen on surfing or fly fishing, the quieter beach of Tofino is your best bet.